Improving your Website Navigation
Three big ideas from the workshop.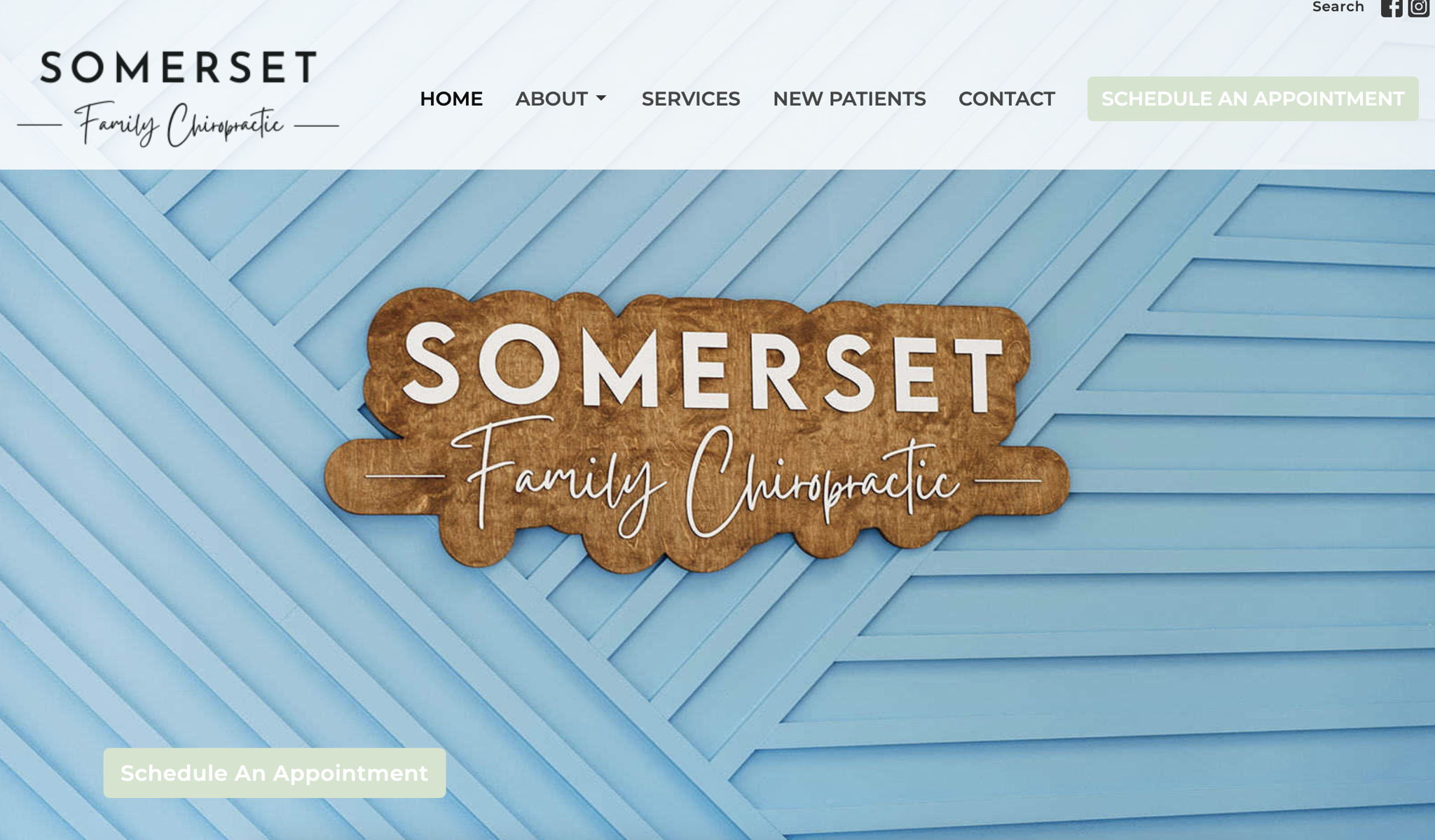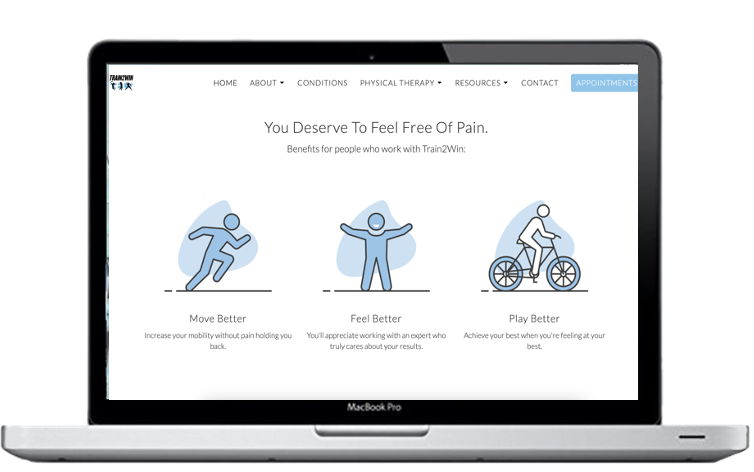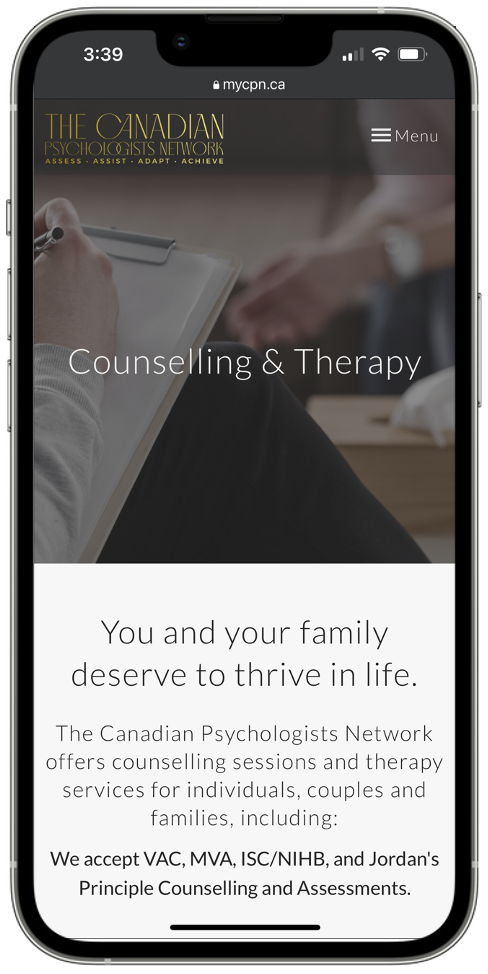 Creating an amazing user experience for your website visitors can often start with thinking through what they are trying to accomplish on your site. This will lead you to having the right information on your site, and having it under the right menus. A key part of this is having calls to actions - these are buttons that visitors can click to accomplish their goal of being on your site. For example, "Request an Appointment."
Clinics build their websites on computers, but over 60% of visitors come from mobile devices. A website can work perfectly on a laptop and then immediately lose the user-friendliness and ease of navigation the second it's visited on a mobile device.

The amount of time that is put into making your website tell an effective story for potential and current patients, while working perfectly for a computer or laptop user, we recommend that same amount of time be put into making the site as optimal for a mobile user.

Don't forget, when someone clicks your website from their phone, they might be looking to quickly find one piece of information or sign up for an appointment. Our job is to make it easy for them to navigate your site.
Booking is such an important part of every clinic, and allowing it to be easy for patients to try you out for the first time is important. If if seems difficult or unclear at any point in the process, you may lose a potential client to a different website. Having your appointments easily scheduled and managed on your website allows patients to know they can always find when and where to book or rebook an appointment on any day of the week.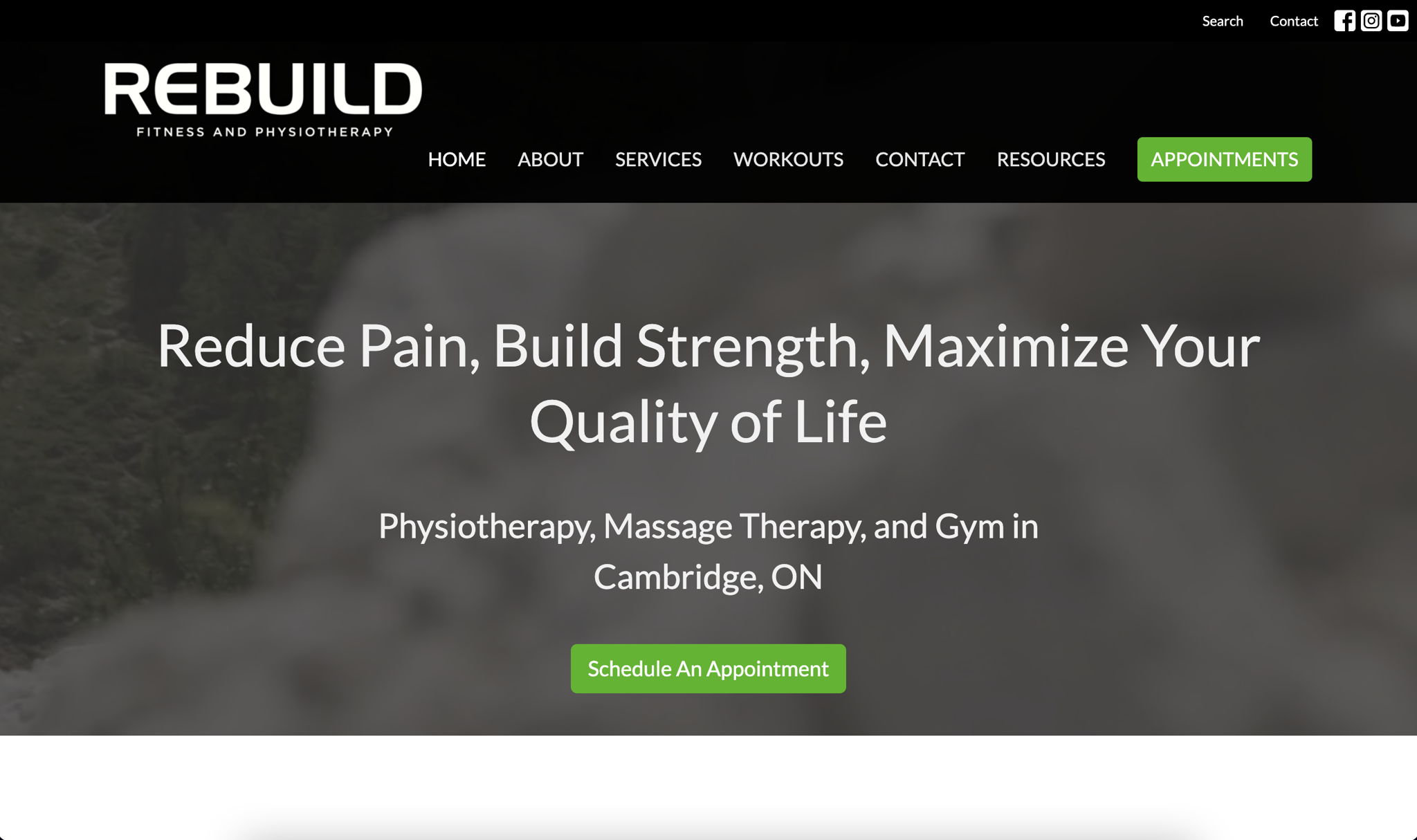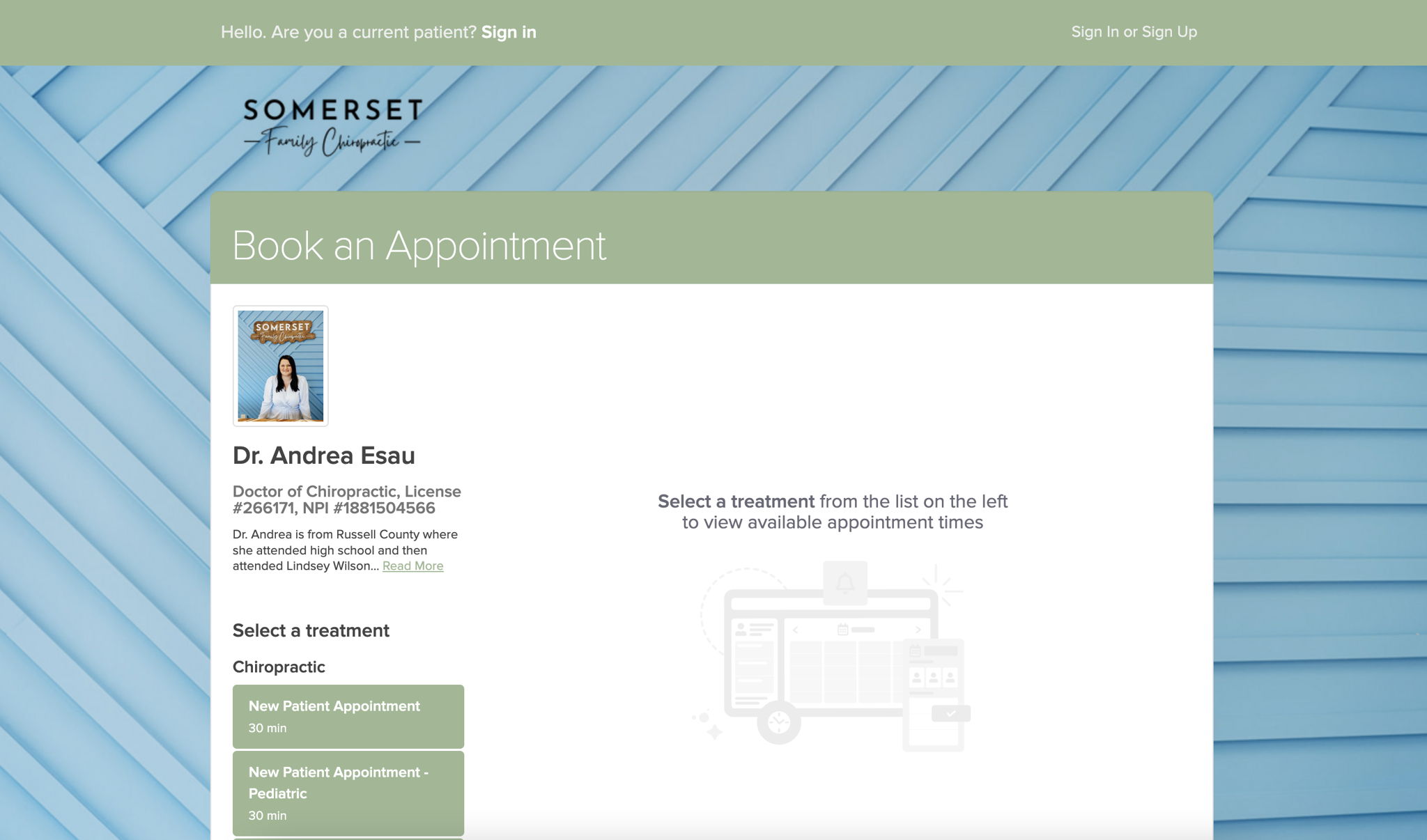 User experience: Always having a call to action on your page, such as a top right corner button, points visitors to a place to go at all times.
Mobile: Allowing mobile booking, and a seamless copy of the website between desktop and mobile, helps the majority of your traffic to be engaged on your website.
Booking: Your website can help everyone through the process of booking in whichever way is easiest for them, whether it's calling and booking an appointment, going in-person, or booking online.